Peter Tobin
Legal Practitioner | Notary Public | Hon. Consul for Norway (QLD)
Director, Tobin Partners Pty Ltd, Lawyers & Notaries
Peter will welcome your call in regard to Notary Public Services, most available at short notice, with same day service, in business hours and out of hours meetings can also be arranged.
He has extensive experience as both a lawyer and a businessman, which led him to establishing one of the few legal firms in Australia that specialise in indirect tax law and he can provide legal advice and solutions for your Income Tax, Payroll Tax, Land Tax, Stamp Duty and Trusts.
In addition to his wealth of legal expertise, Peter has a profound understanding of the importance of planning and wealth structures to the success of a business.
It is his experience in business, running his own manufacturing operation in particular, which fuels his drive to utilise his legal knowledge to assist other businesses to minimise their tax.
With a genuine desire to personally connect with his clients and assist them to achieve their objectives, he leverages his expertise to develop solutions, not just give advice.
Peter is highly respected throughout the Queensland law fraternity and the business community and is highly credentialed with impressive appointments and affiliations.
Located on Brisbane's north side, Peter Tobin operates a small specialist law firm, Tobin Partners, which is committed to assisting clients with solutions, not just advice.
Qualifications & Appointments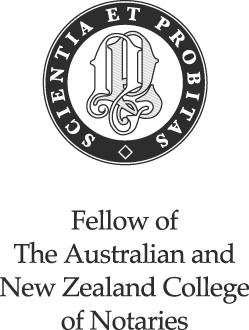 Admitted as a solicitor to the Supreme Court of QLD and High Court of Australia
Graduate Diploma Applied Finance
Notary Public
Honorary Consul for Norway (QLD)
Professional Affiliations
Member – QLD Law Society
Fellow – The Society of Notaries Queensland Inc
Fellow - The Australian and New Zealand College of Notaries
Member – Consular Corps QLD